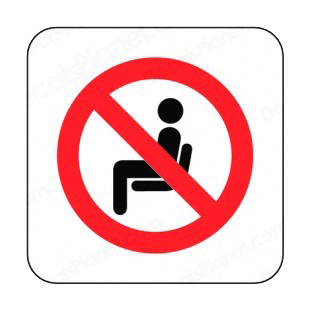 I have to admit that having a 'duduk bantah' set-up for Bersih 3.0 is pretty creative! From the offset, it sounds really safe and easy to do for everyone who wanted to participate. So I guess it's not entirely a surprise that the total participants increased in multiple folds from Bersih 2.0!
Of course, certain quarters would still argue that 1% of the entire Malaysian population participating in the rally does NOT form the majority of the voice of the country. Of course, the argument does not take into equation the millions others who were sincerely not able to attend the rally.
So, what next for Bersih? How creative can it be for future editions to involve MORE Malaysians in these rallies? Here are some suggestions to get the ball rollin'…
1. Bersih 60+
Similar to Earth Hour 60+, we could get all participants to protest in total blackout fashion for a designated ONE HOUR on a particular date. Looking at the response to Earth Hour, I believe Bersih 60+ can easily break into more than a million participants.
2. Umbrella Uprising
Set a specific duration of about 1-2 hours on a particular time and day where all participants would open up their umbrellas in protest for that entire duration..
3. Shaded Protest
All participants to group themselves under some tree and sit/stand there for the specified duration of protest..
4. Honk to be Heard!
For 30 mins to 1 hour, everyone protesting in a car is to sound their horns simultaneously and continuously…
5. Mosaic Protest
Have a portal or system to collect individual photos or mugshots of all participants showing their love for the country (eg. holding up a hibiscus, eating nasi lemak, etc.). These individual photos will then be compiled into a gigantic mosaic as a unified voice of protest..
What other creative ways do you know of for rallies?