Ain't it cool that The Avengers is opening a couple of days EARLIER than in the big ol' US of A? Yeah!
Anyway, methinks the Marvel Factory have really done it this time – with regard to publicity (read: viral trailers, TV spots, online buzz, forums, etc.). With all previous Marvel movies over the past two years containing some from of teaser at the end of its credits that is indirectly promoting this movie, fans from all over have been  salivating in anticipation of this possibly THE biggest movie EVER! I kid you not.
Wait, what? You have not heard of The Avengers?!
OK, lemme try to bring you up to speed with this trailer that has garnered gazillions of views since its released. Just imagine if everyone who watched the trailer were to buy ONE movie ticket, The Avengers could easily become the BIGGEST movie of all time!
httpv://www.youtube.com/watch?v=NPoHPNeU9fc
Now, I've always been a big fan of Joss Whedon, the director of The Avengers. I totally loved what he did with the Sci-Fi western flick series, Firefly and also his incredible work in the Astonishing X-Men graphic novel. Although I wasn't quite a follower of Buffy or Dollhouse, I am quite excited about the stuff he would bring in his directorship of The Avengers – great team chemistry, quick wit, charming characters, women empowerment and unpredictable twists.
With The Avengers opening in theatres later this week, these are my Top 5 things I am looking forward to be revealed from this blockbuster:
1. What is the Metal Dragon?
At the end of the trailer, the movie teased us with a glimpse of a gigantic metal looking dragon that seems to be ripped off the pages of Transformers. Since the release of the trailer, fans have been trying to guess the identity of the metal beast, narrowing it down to the possibilities of either the Midgard Serpent, the alien mother ship or even another character from marvel's comic-lore – Fin Fang Foom!
Although I would personally love for it to be FFF, I think it is simply the alien ship that carries with the evil army that invades Earth..sigh. Anyway, we shall soon find out!
2. Who is Loki's army?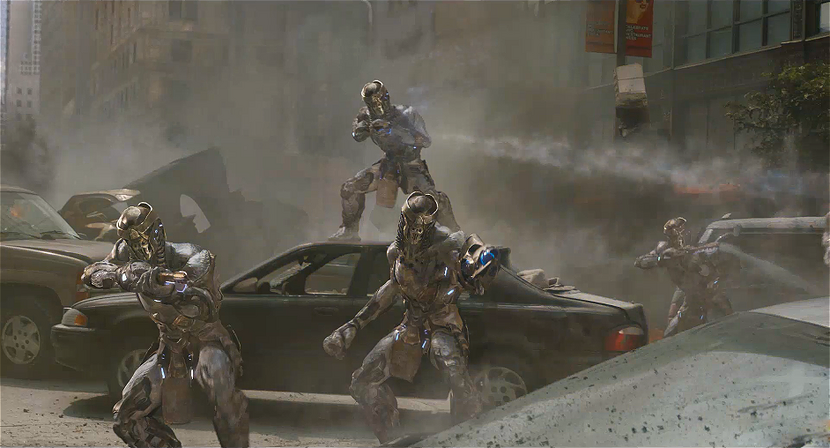 I have to applause Joss for keeping the identity of Loki's army under wraps for months – during its pre-production, shooting, and even after the trailers were released!
The very fact that the identity remained unknown for so long initiated lengthy debates amongst the fans – from Kree to Skrulls to Frost Giants to Atlanteans, etc. heck, I was surprised The Smurfs wasn't added to that list.
However, as the movie looms closer to it opening, the identity had actually been revealed to be (spoiler: highlight to see): The Chitauri
Although their 'reveal' technically takes them out from my list, I would still want to retain it here because it was so cleverly hidden from us fans. *applause here*
3. A Sub-Heli Carrier?!
Comic fans would easily recognise SHIELD's HeliCarrier as the signature flagship vehicle that is used by SHIELD for its operations, transport, etc. Although there were notably many versions or designs used in the comic books, the version that I saw in the trailer prompted me to ask this question:
Is the Helicarrier in the movie capable of going UNDER the sea as well? Cool! Can't wait to find out!
4. Who Wins when Avengers Disassembles?!
All trailers and TV spots have suggested that throughout the movie, there will be some form of adjustment struggles, disunity and discontent amongst Earth's Mightiest Heroes before they are finally erm, assembled for the climatic final battle.
Personally, I am really looking forward to these heroes vs heroes battles – Thor's hammer coming upon Cap's shield, Thor head butting Iron Man, etc. Cool stuff, indeed!
5. Who Will Die?
Yup, it is no secret that Joss Whedon has the bravado and guts to kill off characters in his movies. Regardless if they were fictional characters or a cult Marvel superhero, Joss can and will do it. I am already preparing my heart in anticipation of this in the movie.
Only question is….which character or characters will bite the dust?
Are we all ready for the Avengers Already?!!