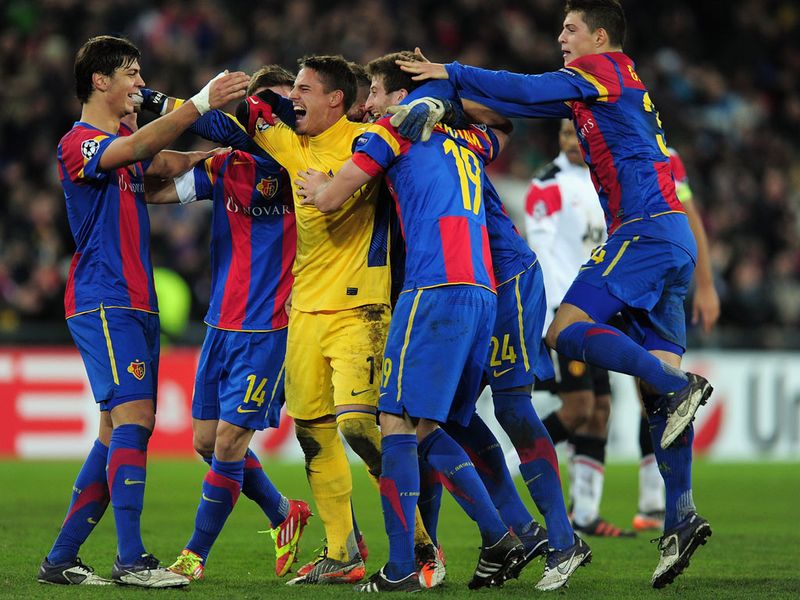 Ever since I got married and had kids, I had started to seriously prioritize and manage my football watching time. Where once I would be able to watch almost ALL matches featuring Manchester United, I have become wiser (and also older) with age that I couldn't possibly watch every match anymore.
These days, I don't even bother to watch the League Cup unless Manchester United makes it to the final. This Mickey Mouse trophy in the domestic front has been nothing but a distraction, at best. I pick and choose FA Cup ties to watch, since FA Cup matches are a one-off and a defeat means instant elimination. As for the UEFA Champions League, I have stopped or 'let go' watching the first round group matches since a couple of years ago. After all, all these group matches are supposed to be customary in nature, to allow other nations' top sides to get some European experience with the big boys, right?
When the draw was made for the group stages a couple of months ago, I was quite delighted that Manchester United were drawn into the same group as Basel, Benfica and Otelul Galati. More delighted from the fact that I would be able to get through to next year in UCL without having to lose any of my sleep!
O how wrong I was!
By the time the penultimate group match was played, Manchester United were sitting second in the table with 9 points, tied with Benfica who get to play Gulati on the final day. Basel was third with 8 points but had home ground advantage going into their match with Manchester United.
"Avoid a defeat, and we're through!" was what I kept telling myself.
But honestly, I was pretty nervous because United had failed to impress in their last 5 group matches. The pick of the crop was when they hosted Benfica and Basel and failed to beat them. Heck, United even needed a last gasp equaliser from Ashley Young to deny Basel a famous victory in Old Trafford!
It also meant that I had to sacrifice my sleep to cheer Manchester United on yesterday morning, knowing that it could well be their last UCL match this season!
And as fate would have it, United failed to showed up again in these chilly European nights, succumbing to an embarassing 1-2 loss to Basel. Though I must add that I was truly impressed with the way Basel controlled the midfield (Shaqiri was a standout) and stood firm in defence (apart from the near own-goal of the decade by Steinhofer).
I felt that the real undoing for United was their lack of creativity in midfield, and their shaky defence. Evra was caught once too often on the left back. In offense, Young was clearly out of sorts and failed to even deliver proper crosses into the box. The only United player to show up was probably Nani. To add salt to our wounds, Vidic suffered a knock to his knee that could probably rule him out for the rest of the season! Sigh.
So there's that. Another end to yet another disappointing UCL season. Sigh.
Silver linings?
– With no more European nights, I get to sleep more in 2012. Will only tune in to watch the Europa final if United makes it that far. I sincerely doubt it as Sir Alex Ferguson would probably start fielding his League Cup reserves (now unemployed too) to get more European experience. As Evra rightly said it "It's embarrassing to be in the Europa League". Now if only he had worked harder..sigh.
– Our noisy neighbours were also bundled out at the same stage! Of course City were placed in a much tougher group with Bayern Munich, Napoli and Villareal, but an elimination is an elimination! 😀
– United can now focus more on the Premiership!
– No more humiliation by Barcelona this season!
– United actually stands a chance to win the Europa League?!!